Ninjutsu
The CHU SHIN DOJO Berlin teaches Ninjutsu & Japanese Martial Arts. Ninjutsu is a collection of adaptable survival techniques that allows the student to face the uncertainties of life and to respond to dangerous situations, through physical and psychological discipline, where he uses orthodox weapons in unorthodox ways.
Besides various methods of unarmed and armed combat the student will learn to move his body in a more natural way. Through the practice the student will build emotional resilience, patience and perserverance. This is the key in life and practice.
Join us for a free trial session. Sessions are in english and german.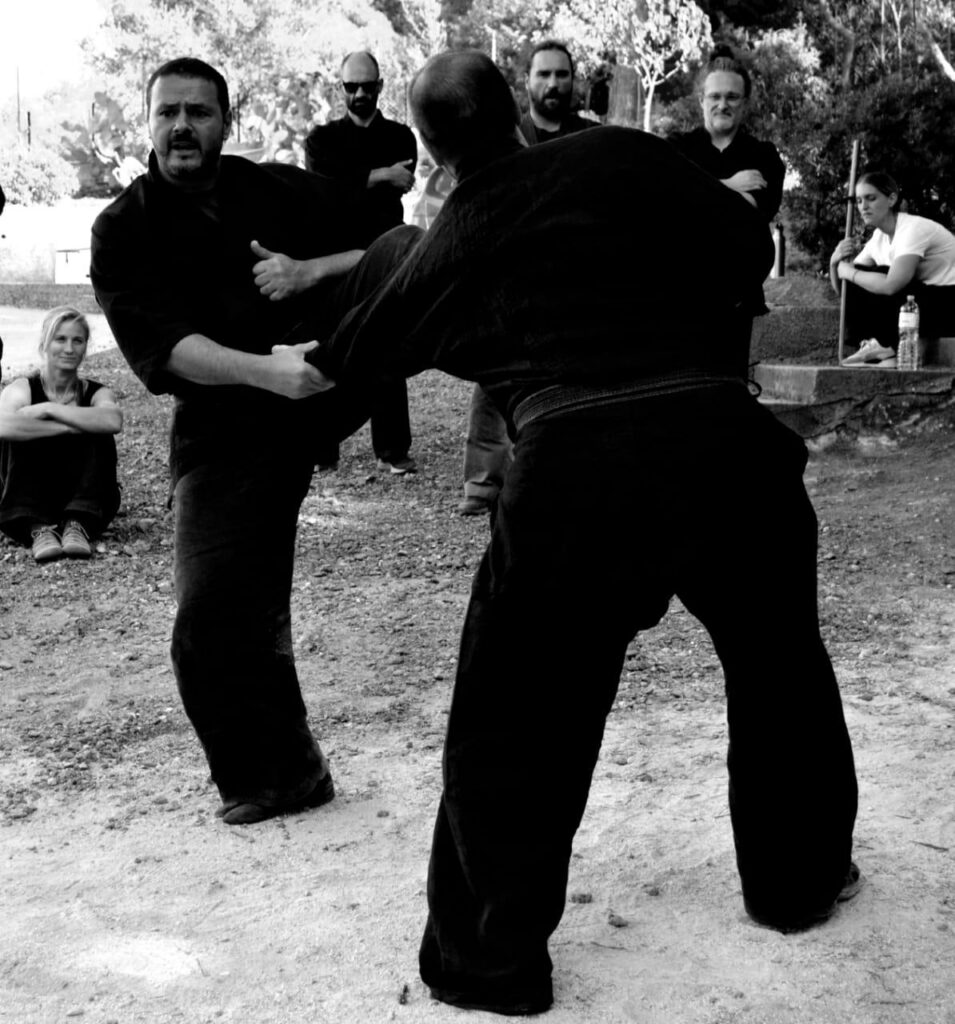 Trainer
Thomas Eckert
Thomas is a student of Kacem Zoughari
Location
WHEN:
Thursday: 7.30 – 9.30 pm
WHERE:
Tempelhofer Ufer 36
10963 Berlin
2. Hof, Erdgeschoss
The Dojo runs under the authority of Dr. Kacem Zoughari.
Contact
Thomas Eckert
Email: chushinberlin@gmx.de
Mobil: 0178 – 6368810
Facebook
Seminars
Berlin 07.03. – 08.03.2020
Shinden Fudo Ryu
Iai Ken Tai